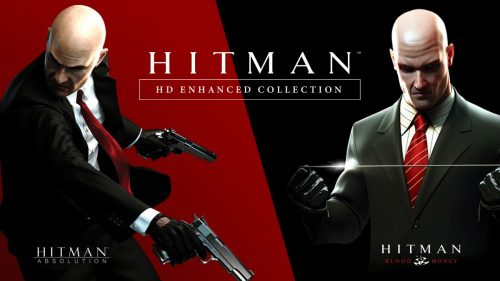 Hitman™ HD Enhanced Collection, a compilation of two classic Hitman titles remastered in 4K resolution: Hitman: Blood Money and Hitman: Absolution.
Hitman HD Enhanced Collection features 4K visuals at 60 frames per second (fps), along with increased texture resolution, upgraded texture formats, super-sampling, upscale support, heightened shadow map and mirror resolutions, improved lighting and updated controls for a more fluid experience.
Relive some of Agent 47's most iconic hits in Hitman: Blood Money and experience a globe-trotting adventure from the vineyards of Chile, to the Paris Opera House and even the White House itself in a face-off against a group of assassins known as "The Franchise."
Rediscover the cinematic story of Hitman: Absolution and experience the deep and personal story of Agent 47 as he pursues redemption across 20 intense missions. Enjoy a distinctive art style that combines with rich dialogue and performances by an impressive Hollywood cast to create a unique gameplay experience.
Hitman HD Enhanced Collection is available for PlayStation®4, PlayStation®4 Pro and the Xbox One family of devices, including Xbox One X.