London Detective Mysteria
Originally released in Japan as Eikoku Tantei Mysteria: The Crown, in London Detective Mysteria players will solve cases as main protagonist Lady Whiteley, where the choices they make influence their detective rank and relationships with other characters. As Lady Whiteley, players will mingle with dashing detectives and debonair characters of questionable background while exploring the dark underbelly of Victorian-era London.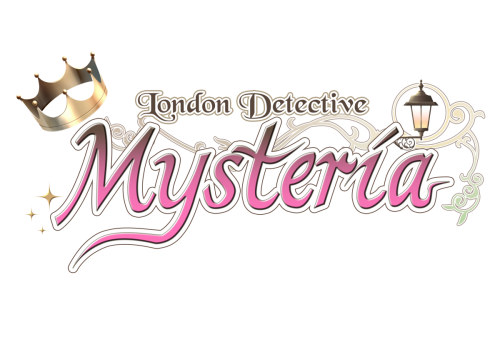 About London Detective Mysteria
Eschew the frivolities of 19th century London's high society and instead delve into the curiosities that lie hidden in London's darkest corners in London Detective Mysteria. Playing as the heiress of House Whiteley, players will name their own Lady Whiteley as they investigate mysteries of London and interact with personalities inspired by famous fictional characters including Detective Holmes, Jack the Ripper, and more. Take full control over the experience by adjusting text speed or even the individual speaking volumes of individual characters and their original Japanese voices. Players must choose their words carefully as they interact with other characters, as decisions made throughout the story will not only affect special rewards but will also shape whether Lady Whiteley finds love or something more sinister in the shadows of 19th century London.